Welcome to Police Chaplains Ministry
Serving active and retired men and women of the Chicago Police Department and their families
***
Socius corpus custodit... Animam custodimus
Your partner has your back, but we've got your soul.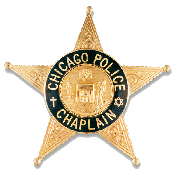 Guess what...the

Police Mass is back!




Join us each 2nd and 4th Sunday at 11:00 a.m.





Please note the following:


Because Mercy Home's main campus is a residence for about 150 at-risk youth, they have not fully opened up. Therefore, we won't be gathering in the chapel, which is connected to the dormitory and still closed to outsiders.





Instead, we'll be gathering in the INDOOR SOCCER FIELD located on the SW corner of Adams and Aberdeen.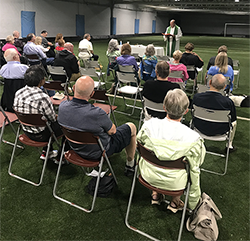 Feel free to park in the lot accessible from Aberdeen (between Adams and Jackson). The entrance to the soccer field building faces that parking lot. The door will be propped open.





In an abundance of caution and concern for their residents,

Mercy Home still asks that visitors to their campus wear face masks

. So please dust yours off and bring it that day, even though you don't need it elsewhere. Their rules...we gotta respectfully play by them.
I'm so excited to be back to seeing and praying with each other!
It's been way too long.


The Father Perez Council of the Knights of Columbus is teaming up with the Our Lady of Fatima Council to pray the Rosary outside various police stations. The intention of our prayers is the safety and well-being of our heroes in blue. Please join us at any or all of the following:

31 JUL 21 Oak Lawn PD @ Noon
Upper Room Club


Thank you to "Regulars" Cora and Gary for finding this location! They'll bring some lawn chairs...but if you have one handy, please bring it.

If the weather isn't agreeable, we can meet inside, in a room in the back of the bar. Police Chaplains Ministry will take care of the cost of the pizza. Drinks will be available for purchase at the bar.
Next

Upper Room Club


Date:

Tuesday, 21 SEP 2021


Time:

6:30 pm


Location: Newark

Nook




6443 N. Newark Ave.


Bring: Lawn chair and some snacks/sides to go with the pizza

If anyone has any other discussion ideas, please bring them!



Southsiders:

if you have a place you'd like to host our next meeting on your side of town, please let me know. I'd like to make ALL feel welcome, no matter which baseball team you support!
I hope to see you there!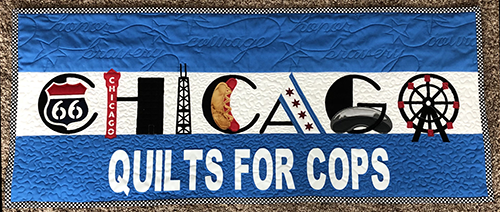 Click >>HERE<< for more information
A Couples Training Event for Active and retired CPD members
Date: Friday, 08 OCT – Monday, 11 OCT
Click >>HERE<< for more information
We Are All In This Together
Photo Album
Video Library

Click HERE for Police Chaplains Ministry Video Library
POLICE WORK
"The credit belongs to those who are actually in the arena, who strive valiantly; who know the great enthusiasms, the great devotions, and spend themselves in a worthy cause; who at best know the triumph of high achievement; and who, at worst, if they fail, fail while daring greatly, so that their place shall never be with those cold and timid souls who know neither victory nor defeat."
― Theodore Roosevelt
1858 - 1919
Since our website's inception on 01 JAN 2012, you are unique visitor #