Welcome to Police Chaplains Ministry
Serving active and retired men and women of the Chicago Police Department and their families
***
Socius corpus custodit... Animam custodimus
Your partner has your back, but we've got your soul.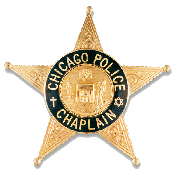 Blue Mass

:
If you have a

BLUE MASS

coming up
send us an

email

with all the information.
We Are All In This Together
Photo Album
Video Library

Click HERE for Police Chaplains Ministry Video Library
POLICE WORK
"The credit belongs to those who are actually in the arena, who strive valiantly; who know the great enthusiasms, the great devotions, and spend themselves in a worthy cause; who at best know the triumph of high achievement; and who, at worst, if they fail, fail while daring greatly, so that their place shall never be with those cold and timid souls who know neither victory nor defeat."
― Theodore Roosevelt
1858 - 1919
Since our website's inception on 01 JAN 2012, you are unique visitor #