Welcome to Police Chaplains Ministry
Serving active and retired men and women of the Chicago Police Department and their families
***
Socius corpus custodit... Animam custodimus
Your partner has your back, but we've got your soul.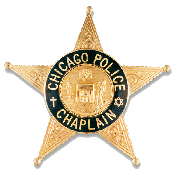 View this video before VOTING!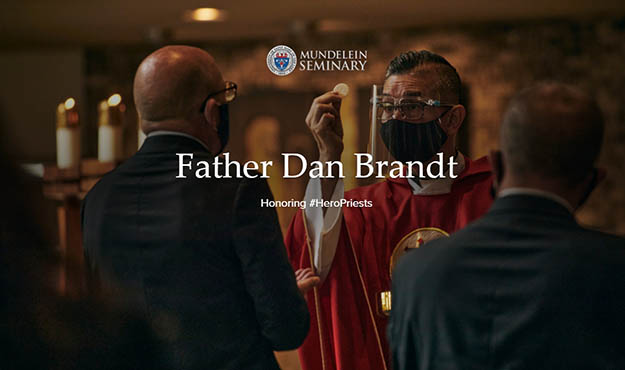 Honoring Fr. Dan Brandt - Click >>
HERE
<< for more information
12 OCT
Post In Our Photo Album
Make A Donation To PCM
Click >>
HERE
<< for more ways or giving
Weekly Prayer Services Offered:
Christian prayer services are offered every Wednesday at 1:00 p.m. in the multi-purpose room at HQ and every Friday at 1:00 p.m. in the vendateria at the academy.
A Muslim (Jumma) prayer service is offered every Friday at 1:00 p.m. in room 202 at the academy.
The police Mass is offered every 2nd and 4th Sunday at 11:00 a.m. at Mercy Home for Boys and Girls, 1140 W. Jackson Blvd..Click >>HERE<< for more information.
Each gathering lasts 20-30 minutes. No matter your faith tradition, ALL ARE WELCOME to all of the above!
Month of the Rosary

Fr. Perez and Holy Family KNIGHTS OF COLUMBUS Councils
are co-hosting a Rosary outside different police stations at noon on Saturdays in October (the month of the Rosary).
Please join us!

Saturday, 24 OCT, 12:00 noon Hometown PD station
Saturday, 31 OCT, 12:00 noon Oak Lawn PD station
Police Mass
From Fr. Brandt -

While we cannot gather together in person, feel free to tune in to the Mercy Home Mass every Sunday at 9:30 a.m. on WGN-TV/Channel 9 Chicago.
If you can't watch it live, you can view it anytime by visiting
www.MercyHome.org
.
Other local weekly Catholic Mass can be viewed on TV as well. Click >>
HERE
<< for more information.
Blue Mass
A Blue Mass will be offered for our law enforcement community this Saturday, 24 OCT, 5:00 p.m. at Immaculate Conception Parish (Harlem/Talcott in Chicago).
Due to Covid restrictions, the parish must limit attendees to 150.
You may reserve your spot to attend at www.ICparish.net. More information about the Mass may be found at this site as well.
See you Saturday! In the meantime, may God bless you and keep you safe and healthy!
DEFEND
OUR
POLICE
POLICE WORK
"The credit belongs to those who are actually in the arena, who strive valiantly; who know the great enthusiasms, the great devotions, and spend themselves in a worthy cause; who at best know the triumph of high achievement; and who, at worst, if they fail, fail while daring greatly, so that their place shall never be with those cold and timid souls who know neither victory nor defeat."
― Theodore Roosevelt
1858 - 1919
Since our website's inception on 01 JAN 2012, you are unique visitor #