Welcome to Police Chaplains Ministry
Serving active and retired men and women of the Chicago Police Department and their families
***
Socius corpus custodit... Animam custodimus
Your partner has your back, but we've got your soul.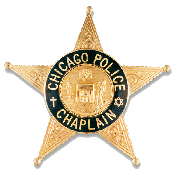 Fr. Dan Brandt is named "MAN OF THE YEAR" for K of C Police Council #12173
23 MAR Click >>HERE<< for ticket and more information.
| | |
| --- | --- |
| Click for more information | |
Post Lent / Easter Encounter - April 27, 2019

Catholic Chicago Men's Forum
Featuring Father Tom McCarthy, OSA

The Restless Journey of Life
How are we as Catholic men embracing the
Invitation and challenge to enter the journey?

Includes hot breakfast, discussion, and Mass with Bishop Perry
More at Forum.CMCSVirtues.org
Twitter: @ CMCSVirtues #Catholic Chicago Men
| | |
| --- | --- |
| Click for more information | |

POLICE WORK
"The credit belongs to those who are actually in the arena, who strive valiantly; who know the great enthusiasms, the great devotions, and spend themselves in a worthy cause; who at best know the triumph of high achievement; and who, at worst, if they fail, fail while daring greatly, so that their place shall never be with those cold and timid souls who know neither victory nor defeat."
― Theodore Roosevelt
1858 - 1919
Since our website's inception on 01 JAN 2012, you are unique visitor #