Welcome to Police Chaplains Ministry
Serving active and retired men and women of the Chicago Police Department and their families
***
Socius corpus custodit... Animam custodimus
Your partner has your back, but we've got your soul.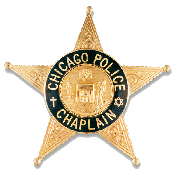 14 JAN
Post In Our Photo Album
Make A Donation To PCM
Click >>
HERE
<< for more ways or giving
Weekly Prayer Services Offered:
Christian prayer services are offered every Wednesday at 1:00 p.m. in the multi-purpose room at HQ and every Friday at 1:00 p.m. in the vendateria at the academy.
A Muslim (Jumma) prayer service is offered every Friday at 1:00 p.m. in room 202 at the academy.
The police Mass is offered every 2nd and 4th Sunday at 11:00 a.m. at Mercy Home for Boys and Girls, 1140 W. Jackson Blvd..Click>>>>HERE<< for more information.
Each gathering lasts 20-30 minutes. No matter your faith tradition, ALL ARE WELCOME to all of the above!
Upcoming Superintendent's Speaker Series...
Strengthening Marriage Workshop: Navigating the Complexities of Law Enforcement Marriages
Date: Monday, 24 FEB 2020
Time: 1000-1300 hrs
Location: CPD HQ, 3510 S. Michigan Ave.
Police marriages are tricky!
Active or retired, police officers and supervisors experience (or have experienced) challenges in their marriages particular to this vocation.
Active/retired CPD members are welcome to attend this seminar, addressing issues unique to law enforcement marriages. An assembled panel will speak to their successes and pitfalls.
For more information, please contact the organizer of the event, Chaplain Kimberly Lewis-Davis: 312/771-6638 or Kimberly.LewisDavis@ChicagoPolice.org. Kim is a 20-year CPD veteran, assigned the past eight years to the Chaplains Unit. Her husband, Mark, is also the police.
26 FEB Ash Wednesday Schedule
In keeping with tradition, Catholic and Protestant Chicago Police Department Chaplains will help mark the beginning of the Lenten Season by distributing blessed ashes for 30 minutes at each of the locations listed: Click >>HERE<< for the location and time of the distributing of blessed ashes.

All Catholic (and many Christian) churches and other civic locations throughout the city will also offer blessed ashes during morning, afternoon and evening services.
Additionally, CPD Chaplains will be visiting several districts throughout the day as requested and as time allows. These opportunities, while not published here, will be posted in districts and mentioned at roll calls where applicable.
No Marriage is beyond Hope
Is your marriage miserable?

Click for more information
Take the first step...
Attend a weekend at Retrouvaille of Joliet in Darien.
Date: 13-15 MAR 2020
Location: Retrouvaille of Joliet in Darien.
A W-A-Y early "Save the Date"
Mark your calendar
Saturday, 29 AUG 2020
for a gala at the
Plumbers' Union Hall on West Washington Boulevard
(next to
FOP
).
This will be a fundraiser for Police Chaplains Ministry, celebrating the
50th birthday
of CPD's directing
Chaplain, Fr. Dan Brandt
.
You won't want to miss this event.

More details forthcoming...
POLICE WORK
"The credit belongs to those who are actually in the arena, who strive valiantly; who know the great enthusiasms, the great devotions, and spend themselves in a worthy cause; who at best know the triumph of high achievement; and who, at worst, if they fail, fail while daring greatly, so that their place shall never be with those cold and timid souls who know neither victory nor defeat."
― Theodore Roosevelt
1858 - 1919
Since our website's inception on 01 JAN 2012, you are unique visitor #