Welcome to Police Chaplains Ministry
Serving active and retired men and women of the Chicago Police Department and their families
***
Socius corpus custodit... Animam custodimus
Your partner has your back, but we've got your soul.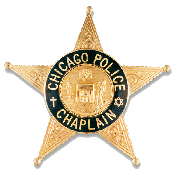 Click >>

HERE

<< to Download Prayer of a Police Officer



Author: Catholic Men Chicago Southland
Catholic Men Chicago Southland (CMCS) fosters Catholic Men in personal holiness to make Jesus Christ the center of our daily lives, and sponsor of the Bishop Perry Catholic Chicago Men's Forum. CMCS is Catholic Apostolate of Most Reverend Joseph N. Perry of Chicago. Executive Director, Frank J. Casella Vision: To Nurture Catholic Men's Spirituality in the Chicago Southland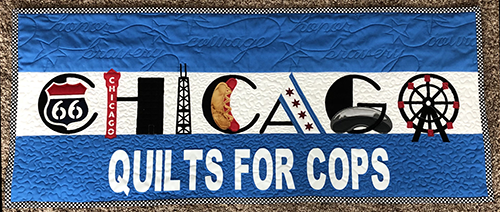 Click >>HERE<< for more information
Post 26 MAY In Our Photo Album
Make A Donation To PCM
Click >>
HERE
<< for more ways or giving
Fathers' Day
Fathers' Day Mass
at
Gold Star
Memorial and Park: 10:00 a.m.
Sunday, 19 JUN
.
Being an outdoor venue, if the weather looks questionable, please call (773)550-2369 that morning to make sure the Mass is on. You are welcome to bring folding chairs or a blanket...and even a picnic lunch for after Mass.
"Sunday Funday"
"Sunday Funday" at Dugans, 128 S. Halsted. Sunday, 31 JUL, we'll have food and an open bar from 4:00-6:00 p.m. for those who make a donation to Police Chaplains Ministry. Chances are real good that we'll stick around for a bit after 6:00!
Police Mass
Join us each 2nd and 4th Sunday at 11:00 a.m.
Because Mercy Home's main campus is a residence for about 150 at-risk youth, they have not fully opened up. Therefore, we won't be gathering in the chapel, which is connected to the dormitory and still closed to outsiders.

Instead, we'll be gathering in the INDOOR SOCCER FIELD located on the SW corner of Adams and Aberdeen.

In an abundance of caution and concern for their residents, Mercy Home still asks that visitors to their campus wear face masks. Click >>HERE<< for more information.
Weekly Prayer Services Offered:
Christian prayer services are offered every Wednesday at 1:00 p.m. in the multi-purpose room at HQ and every Friday at 1:00 p.m. in the vendateria at the academy.
A Muslim (Jumma) prayer service is offered every Friday at 1:00 p.m. in room 202 at the academy.
The police Mass is offered every 2nd and 4th Sunday at 11:00 a.m. at Mercy Home for Boys and Girls, 1140 W. Jackson Blvd..Click >>HERE<< for more information.
Each gathering lasts 20-30 minutes. No matter your faith tradition, ALL ARE WELCOME to all of the above!
We Are All In This Together
Photo Album
Video Library

Click HERE for Police Chaplains Ministry Video Library
POLICE WORK
"The credit belongs to those who are actually in the arena, who strive valiantly; who know the great enthusiasms, the great devotions, and spend themselves in a worthy cause; who at best know the triumph of high achievement; and who, at worst, if they fail, fail while daring greatly, so that their place shall never be with those cold and timid souls who know neither victory nor defeat."
― Theodore Roosevelt
1858 - 1919
Since our website's inception on 01 JAN 2012, you are unique visitor #