Quilts for Cops Chicago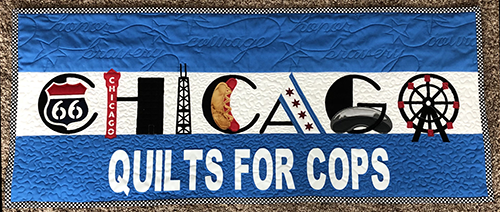 QUILT INFORMATION and SPECIFICATIONS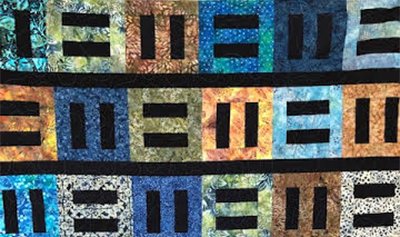 Your support and interest are appreciated. Quilts for Cops relies solely on the generous donations of our volunteers. We welcome quilt tops and, of course, finished quilts that are ready to send. While our goal is to give out quilts in a timely manner, we want these quilts to be lasting, usable treasures that will provide comfort in the long term. They need to hold up to use and washings which is why standards have been set by the originating foundation.
As we do not personally know the recipients, and are not familiar with their likes and dislikes, we request neutrality in colors and prints.

• Quilt Size – between 60-64" wide by 80-84" long. Larger quilts are more difficult to box and ship.
• Quilt Fabric – Please use quality fabrics. Flannel quilts (top or backing) are fine as well.
• Quilt Colors-Design – Neutral colors and prints. Blue, black, brown, gray, subdued reds and earthy greens are good choices. No panel quilts, sports or novelty themes, bright colors or kids' prints. We also do not prefer to use white in large amounts.
• Backing – If sending backing with your top, please make sure it is 8-10 inches wider in width and length than the top.
• Tops – If your top is scrappy, a binding can usually be found. If you choose to send the binding, please cut 2-1/2" wide (3" for flannels), diagonal, pressed seams joining the strips.

PLEASE – check your work. Make sure there are no tension problems or missed seams. A quick, final press will also be appreciated.

If you wish to provide a Finished Quilt – Please have the item machine-quilted with a 3-3-1/2" quilting density to hold up to use and washing (no area larger than 3-3-1/2" left unquilted). Binding needs to be done by machine as well. We will provide a quilt label to be sewn into the binding.