Quilts for Cops Chicago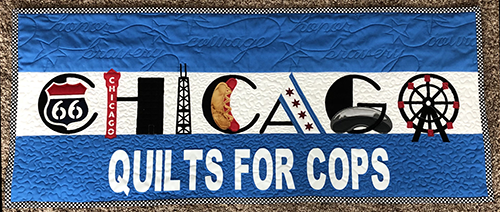 UPCOMING EVENTS

Our Quilt For Cops gathering is the 3rd Saturday of every month from 0900-1600 hours (9am-4pm). Here are the dates:
17 December 2022

(No meeting. Happy Holidays!)


21 January 2023
18 February 2023
18 March 2023
22 April 2023
20 May 2023
24 June 2023
22 July 2023

(Celebrating our 2nd year anniversary)


19 August 2023
23 September 2023
21 October 2023
18 November 2023
23 December 2023

(No meeting. Merry Christmas!)



The Chicago Police Department's 16th District has allowed us the use of the Community Policing Room, located at 5151 N Milwaukee Avenue. There is a parking lot located south east of the station at Carmen and Milwaukee. The desk Officers will be able to direct you to the Community Room when you arrive.

All are welcome and if anyone you know expresses an interest about coming please give them the information, date and time and let me know at least a week before the gathering date so we have an approximate head count for any planned refreshments. Participants are encouraged to bring a lunch – there are eating establishments located near the building. Contact Marla at 312-656-7089 to let her know if you will be attending.

Please bring your sewing machine with your basic sewing needs. If you have a small portable ironing mat & travel iron along with an extension cord that would be helpful. Don't forget your foot pedals. A limited amount of precut quilt kits will be available or you may work using your own stash of fabric and twin size quilt pattern.

Marla will bring five (5) sewing machines for anyone who may stop into the Community Room to see what Quilts for Cops is about.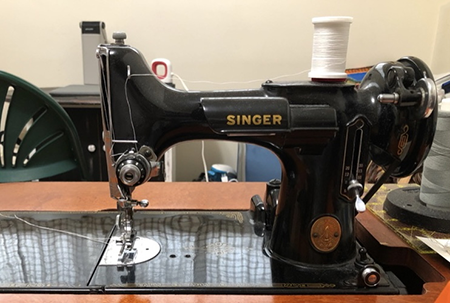 Back to Quilts HOME page.