Photo Album for 2011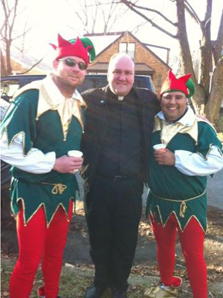 DEC 2011 -- Santa's elves (off-duty P.O.'s, here flanking CPD Chaplain, Fr. Dan Brandt) deliver gifts to children of Chicago Police Officers killed or catastrophically injured in the line of duty. Let us continue to pray for your Gold Star Families!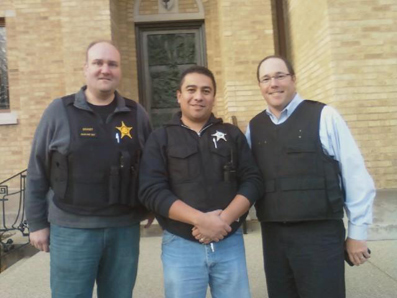 On the street in October, 2011: (L-R) Fr. Dan Brandt, Chaplain Bob Montelongo, and Mike Madison in front of the Shrine of Our Lady of Pompei in Little Italy.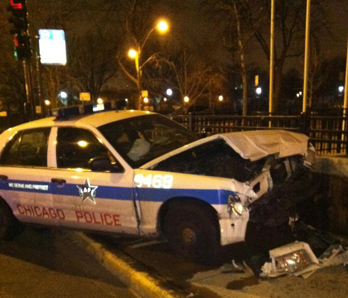 This is what happens when you let Rabbi Moshe Wolf borrow your car. (Just kidding, Moshe! THANK GOD our boys from the 009th district weren't badly hurt in this accident in September 2011 at 29th Street and Halsted!)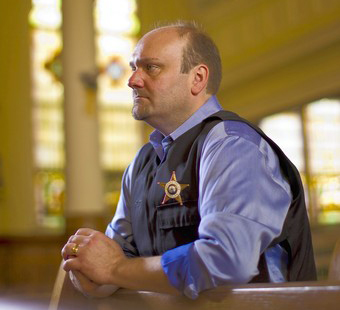 Fr. Tom Nangle's retirement will bring Fr. Dan Brandt to succeed him as Chicago Police Chaplain.
Back to top of the page
Photo Album
2011 2012 2013 2014 2015 2016 2017 2018 2019 2020 2021 2022 2023