Photo Album 2019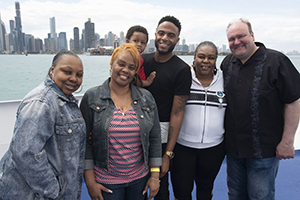 On Sunday, 19 MAY 2019, Police Chaplains Ministry hosted almost 200 Gold Star Family Members for a luncheon cruise aboard the Spirit of Chicago. Photos courtesy of Colin Boyle for the Chicago Sun-Times. Click >>HERE<< for Sun-Times coverage of the event.
Click for Slideshow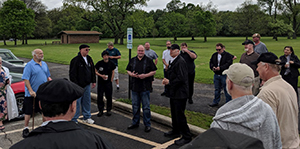 19 MAY 2019: Rabbi Moshe Wolf and Fr. Dan Brandt participate in the annual Gearheads Car Club car blessing in Bunker Hill Woods. Despite rainy weather, dozens and dozens of car enthusiasts came out to have their hot rods and vintage cars blessed at the beginning of their motoring season. Safe travels, Gearheads!
Click for Slideshow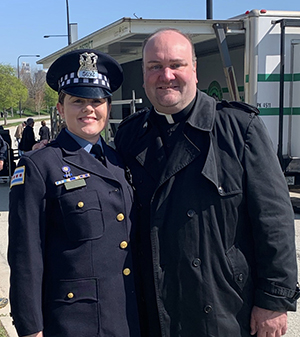 PO Sarah Lombardi takes a moment for a pic at the 87th annual St. Jude march on a beautiful, sunny Sunday morning, 05 MAY 2019.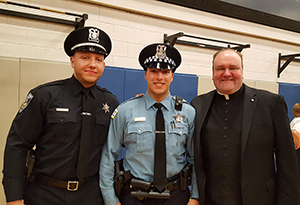 17 APR 2019: New PPO Nicholas Piraino and his brother, Rocco (LaGrange PD) pose with Fr. Dan Brandt at a star ceremony at the CPD Academy.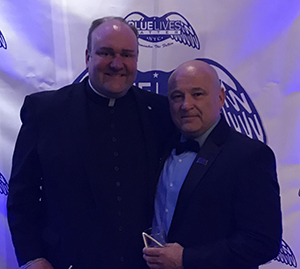 06 APR 2019: Fr. Dan Brandt and PO Rick Caballero attend the "Blue Lives Matter NYC" event in Staten Island.
Video of the event is available on our "Video Library" page or by clicking >>HERE<<.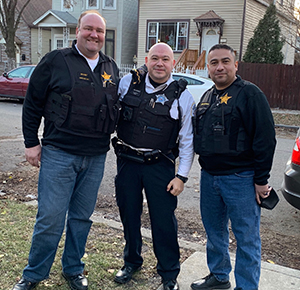 12 FEB 2019: Sergeant Tony Alvarez keeping crime at bay in 010.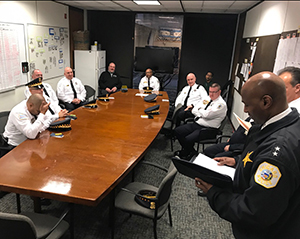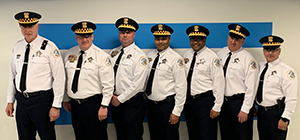 15 MAR 2019: At the police academy, seven new lieutenants are sworn in by First Deputy Superintendent Anthony Riccio and Chief of Patrol Fred Waller. Congratulations, bosses!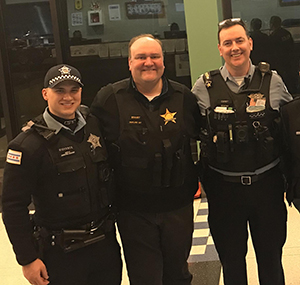 13 MAR 2019, PPO Eric Giovenco and Fr. Dan Brandt learn from the vast storehouse of wisdom possessed by FTO Mike Curry in the lobby of the 019th district. During the 30 minute conversation, Giovenco and Brandt got about five words in.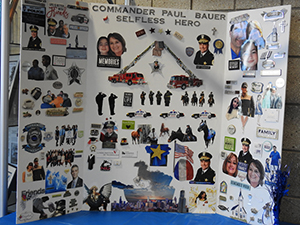 On 13 FEB 2019, ceremonies were held to honor Commander Paul R. Bauer, who was murdered exactly one year prior. Friends, family members, co-workers and a grateful citizenry gathered to pay tribute to this fallen hero.
Click for Slideshow
Back to 2019 Photo Album
Photo Album
2011 2012 2013 2014 2015 2016 2017 2018 2019