Photo Album for 2020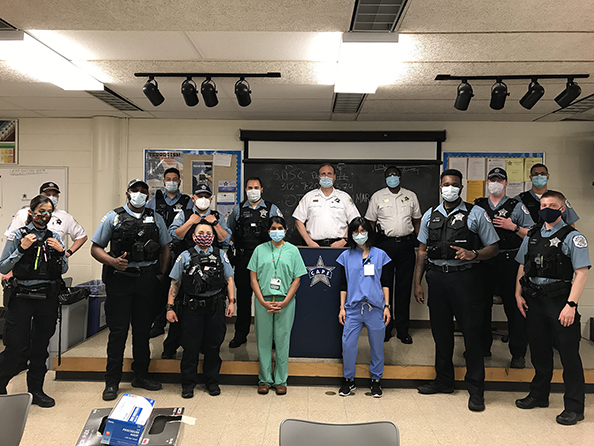 13 MAY 2020: Chaplain Joe Jackson joins doctors from Rush University Medical Center to address roll calls citywide.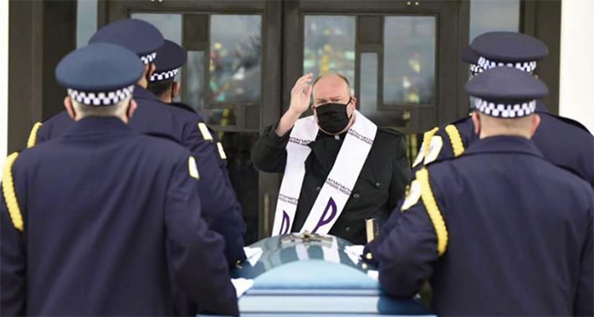 09 APR 2020: Laying Officer Marco DiFranco (EOW 02 APR 2020) to rest at All Saints Catholic Cemetery in Des Plaines. May this hero rest in peace.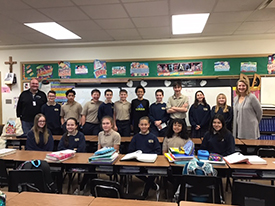 25 FEB 2020: Student athletes at St. Francis Borgia Catholic School on the northwest side are sending care packages to ten of our officers who are forward-deployed (overseas) military reservists.

Thank you not only to these young men and women, but also to their parents, their coaches, their teacher (Mrs. Caty Hansen...maiden name Curry, as in the CPD Curry Family), and school principal, Mrs. Susan Betzolt (pictured here with the kids).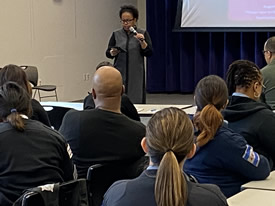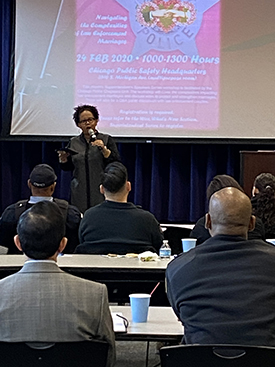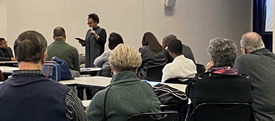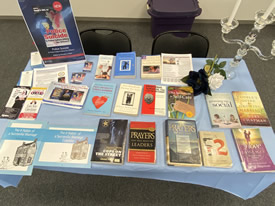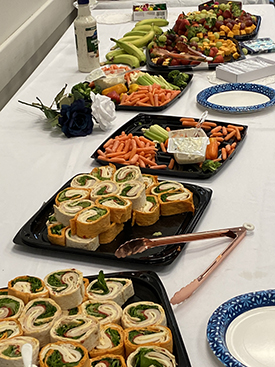 24 FEB 2020: Chaplain Kimberly Lewis-Davis, herself married to a Chicago Police Officer, hosted a marriage workshop at CPD headquarters aimed at strengthening police marriages. Dozens of police couples attended, listening to speakers and sharing with a panel of four police couples (two active and two retired) representing a collective 75 years of marriage and over 100 years of CPD service! It was a MOST enriching day.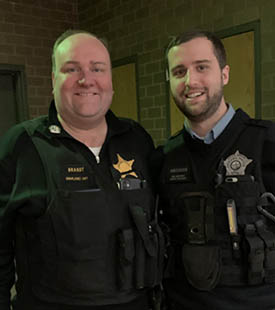 22 JAN 2020: Making the usual Wednesday rounds, Directing Chaplain Fr. Dan Brandt bumps into PO Tim Andersen keeping crime at bay in the 004th district. Keep up the great work, Tim!
13 JAN 2020: Directing Chaplain Fr. Dan Brandt had the honor of serving as a judge at the Emerald Society's annual "Chili Cook-Off," alongside Appellate Court Judge John Griffin, Fox News reporter Dane Placko, and 100 Club of Illinois CEO Joe Ahern. Congratulations to the big winner, retired Arlington Heights PD member Larry Nowak and his wife Debbie, for their outstanding chili entry.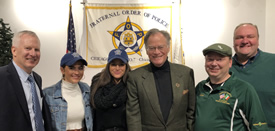 Pictured here are Judge Griffin, Joe's daughters and him, Bob Byrnes, and Fr. Brandt.



Also pictured are the four judges hard at work in the arduous task of tasting and judging the six entrants' chili. We have some real culinary talent in our police department!

God bless the members of the Emerald Society and the wonderful work they do! Every time they show up for events, they make CPD and the Irish community of Chicago very proud.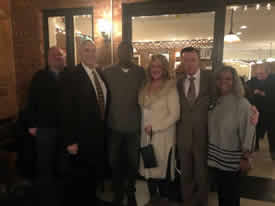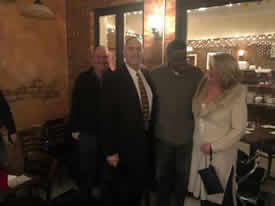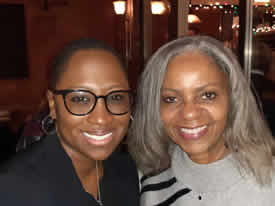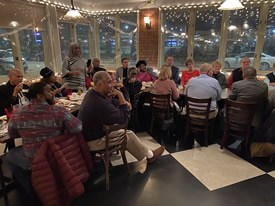 08 JAN 2020 the St. Jude League of the Chicago Police Department Chaplains Annual Holiday Dinner. Good food fun and fellowship!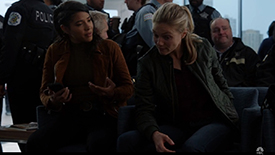 Aired on 08 JAN 2020, directing chaplain Fr. Dan Brandt appears in his sixth episode of the NBC television show, "Chicago PD." The director invites him on whenever a scene is featured where the police chaplain is needed. No calls from Hollywood, though....YET.
Click>>HERE<< for Slideshow
Back to top of the page
Photo Album
2011 2012 2013 2014 2015 2016 2017 2018 2019 2020